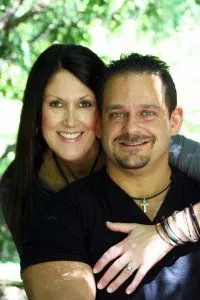 Brett Dworkis, D.C., C.C.S.P., C.S.C.S.
Dr. Brett Dworkis knows about Johnson County, growing up in Lenexa, and graduating from Shawnee Mission Northwest High School. After graduation from High School, he entered the Navy and served active and reserve duty for 6 years. During his time in the Navy, he served as the Physical Readiness Coordinator for his unit in Phoenix, Arizona.
It was at this time that Dr. Brett attended Arizona State University. He received his Bachelor of Science in Exercise Science, with concentrations in both Exercise Physiology, and Biomechanics. His interests also led him to minor in psychology, specializing in sports psychology. During his time at Arizona State, he was able to hone his experience as a certified personal trainer, wellness advisor and strength coach at the university. He also had the great experience of running an exercise rehabilitation clinic for a local chiropractor, who was at the time the chiropractor for the spring training San Francisco Giants. Directly after graduation, Dr. Brett was able to sit for the Certified Strength and Conditioning Specialist (CSCS) examination offered by the National Strength and Conditioning Association (NSCA), placing him in an elite group of strength and conditioning professionals.
After graduating from ASU, Dr. Brett moved back to Kansas City to attend Cleveland Chiropractic College. There he received his Doctor of Chiropractic. Following graduation, Dr. Brett returned to Scottsdale, AZ, to perform a preceptorship (similar to a medical residency) with the chiropractor he had worked with as an undergraduate student. The Doctor who owned this clinic had become the Chiropractor to the Arizona Diamondbacks and the Phoenix Coyotes. This gave Dr. Brett some great experiences working with elite athletes in both baseball and hockey.
Following the preceptorship, Dr. Brett decided to return to Johnson County and go into practice with another doctor in the Olathe area. During this time, Dr. Brett continued his education, completing the academic work necessary to sit for the national board examination given by the American Chiropractic Board of Sports Physicians. He did this at Palmer Chiropractic College in Davenport, Iowa. Sitting for the examination in November of 2001, he passed, becoming a Certified Chiropractic Sports Physician (CCSP).
Dr. Brett is uniquely positioned to work with athletes of all levels, as well as working with their families. He has an extensive athletic background himself, and understands the mind of the serious and weekend athlete alike. He is driven to help athletes and non-athletes alike attain a level of health and happiness that they are both capable of attaining.
Associations:
Olathe Noon Optimists
Olathe Chamber of Commerce
Partner with the Olathe School District
Board of advisors for the Olathe 21st Century Sports Medicine Program
BNI - Business Network International
American Chiropractic Association
Powerlifting Coach of the Olathe Special Olympics team
National Strength & Conditioning Association